Ad blocker interference detected!
Wikia is a free-to-use site that makes money from advertising. We have a modified experience for viewers using ad blockers

Wikia is not accessible if you've made further modifications. Remove the custom ad blocker rule(s) and the page will load as expected.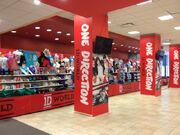 1D World Stores
are pop up shops which open during a short period of time in specific cities of the world. They carry all kinds of exclusive
One Direction
merchandise, including T-Shirts, posters, phone cases, caps, calendars, life-size cardboard stand-ups and the famous 1D Onesie.
List of 1D World Stores
The following cities have 1D World Stores:
Asia
Japan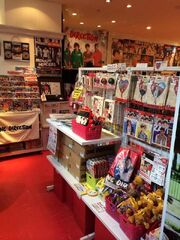 Location: Shibuya
Opening Date: Febuary 2014
Closing Date:
Opening hours:
#1DWorld
North America
New York City
Location:
Opening Date: November 2012
Closing Date: November 2012
Opening hours:
#1DWorld
Toronto

Location:
Opening Date: August 2012
Closing Date: August 2012
Opening hours:
#1DWorld
Vancouver
Location:
Opening Date: December 2012
Closing Date: December 2012
Opening hours:
#1DWorld
Chicago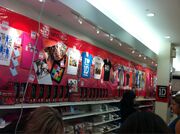 Location:
Opening Date: August 2012
Closing Date: August 2012
Opening hours:
#1DWorld
Edmonton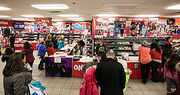 Location:
Opening Date: January 2013
Closing Date: January 2013
Opening hours:
#1DWorld
Minneapolis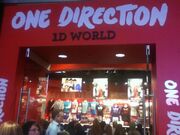 Location: Mall of America, 60 E Broadway, Bloomington, MN 55425, United States [1]
Opening Date: Saturday March 16, 2013
Closing Date: Sunday April 28, 2013
Opening hours:

Mon-Sat: 10am-9:30pm
Sun: 11am-7pm
Calgary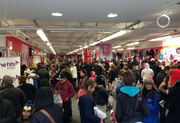 Location: Chinook Centre. Intersection of Macleod Trail and Glenmore Trail. 6455 Macleod Trail SW, Calgary, Alberta [2]
Opening Date: Saturday March 23, 2013
Closing Date: Sunday April 7, 2013
Opening hours:

Mon-Sat: 9am-9:30pm
Sun: 11am-7pm
Boston
Location: Fanuel Hall Marketplace.Glasshouse, 7 North St, Boston, MA, United States [3]
Opening Date: Saturday April 13, 2013
Closing Date: Sunday May 5, 2013
Opening hours:

Mon-Sat: 10am-9pm
Sun: 11am-6pm
Phoenix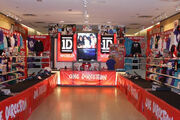 Location: Tempe Marketplace 2000 E Rio Salado Pkwy Tempe, Phoenix AZ 85281[4]
Opening Date: Saturday May 18, 2013
Closing Date: Sunday June 9, 2013
Opening hours:

Mon-Sat: 11am-9pm
Sun: 11am-6pm
Philadelphia
Location: 1518 Walnut Street - Center City Philadelphia
Opening Date: Saturday July 13, 2013
Closing Date: Sunday July 28, 2013
Opening hours:

Mon-Sat: 11am-7pm
Sun: 11am-6pm
Europe 
belfast
no one knows about this one but it was bombed on Bloody firday by niall xddd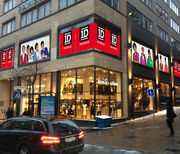 Stockholm
Location: MOOD Stockholm [5]
Opening Date: Saturday February 23, 2013
Closing Date: Sunday March 10, 2013
Opening hours:

Mon-Fri: 10am-8pm
Sat: 10am-6pm
Sun: 11am-6pm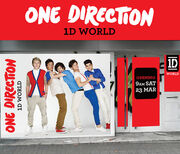 Barcelona
Location: Av. Diagonal 434. 08037 Barcelona [6]
Opening Date: Saturday March 23, 2013
Closing Date: Sunday April 7, 2013
Opening hours:
Sint-Niklaas
Location: Waasland Shopping Center, Kapelstraat 100, 9100 Sint-Niklaas, Belgium
Opening Date: Friday August 16, 2013
Closing Date: Saturday September 7, 2013
Opening hours:

Mon-Thu: 10am-8pm
Fri: 10am-9pm
Sat: 10-8pm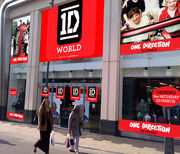 Leeds
Location: Trinity Leeds Shopping Centre, Unit LG3, 9 Albion Street, Leeds LS1 5AT [7]
Opening Date: Saturday March 23, 2013
Closing Date: Sunday April 14, 2013
Opening hours:

Mon-Fri: 9am-8pm
Sat: 9am-8pm
Sun: 11am-5pm
Oslo
Location: EGER Karl Johan, Øvre Slottsgate 27, 0150 Oslo.[8]
Opening Date: Saturday May 11, 2013
Closing Date: Sunday May 26, 2013
Opening hours:

Mon-Fri: 10am-7pm
Sat: 10am-6pm
Closed: May 17, 20
Milan
Location:Viale Monte Nero 78, Milano[9]
Opening Date: Saturday May 11, 2013
Closing Date: Sunday May 7, 2013
Opening hours:

Sun-Fri: 10:30am-7:30pm
Sat: 9am-7:30pm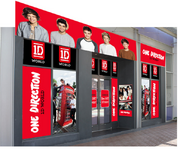 Madrid
Location:
Opening Date: Saturday May 18, 2013
Closing Date: Sunday June 2, 2013
Opening hours: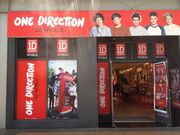 Lisbon
Location: Central Square of Colombo Shopping Center
Opening Date: Saturday July 13, 2013
Closing Date: Sunday July 20, 2013
Glasgow
Location: Unit E9 (Opposite Monsoon), Silverburn Shopping Centre, Barrhead Road,
Glasgow, G53 6QR
Opening Date: Saturday July 20, 2013
Closing Date: Sunday August 4, 2013
Opening hours:

Mon-Fri: 10am-9pm
Sat: 9am-7pm
Sun: 10am-6pm
Australia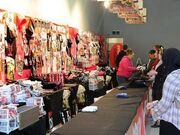 Sydney 1
Location:
Opening Date: April 2012
Closing Date: April 2012
Opening hours:
#1DWorld
Sydney 2
Location:
Opening Date: December 2012
Closing Date: December 2012
Opening hours:
#1DWorld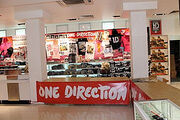 Brisbane
Location:
Opening Date: June 2012
Closing Date: June 2012
Opening hours:
#1DWorld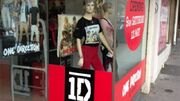 Melbourne
Location:
Opening Date: May 2012
Closing Date: May 2012
Opening hours:
#1DWorld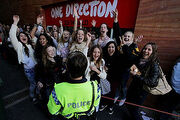 Perth
Location:
Opening Date: July 2012
Closing Date: July 2012
Opening hours:
#1DWorld
Adelaide
Location:
Opening Date: December 2012
Closing Date: December 2012
Opening hours:
#1DWorld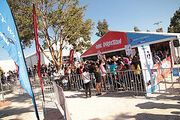 Royal Melbourne Show
Location:
Opening Date: September 2012
Closing Date: September 2012
Opening hours:
#1DWorld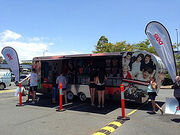 Road Trip
Location:
Opening Date: December 2012
Closing Date: January 2013
Opening hours:
#1DWorld
References