Alan Carr: Chatty Man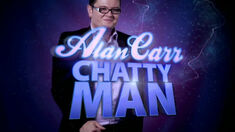 Information
Format
Chat show
Creative Directors
Chris Howe
Host
Alan Carr
Country
United Kingdom
Seasons
16
Episodes
180 (as of May 2016)
Production
Producers
Open Mike Productions
Locations
The London Studios
Running time
50–80 minutes
Broadcast
Channel
Channel 4
Run
14 June 2009 – present
Alan Carr: Chatty Man
(also simply known as
Chatty Man
) is a
British
comedy chat show presented by comedian Alan Carr. Previous guests include the likes of JLS,
Taylor Swift
, Lady Gaga, Bradley Cooper, Little Mix, David Walliams, Gok Wan, Drew Barrymore, Thandie Newton, David Hasselhoff, Russell Howard and many others.
The show was cancelled in October 2016 due to low ratings and Carr's ongoing discomfort with being told what he could and couldn't ask his celebrity guests[1].
Background
The first pilot show was in late May 2009 and it was commissioned for the first series. The show is now on its 15th series and there have been 168 episodes in total. Each episode is 50-80 minutes long and filmed in London, then aired all throughout Europe. The structure consists of interviews with up to eleven guests/groups separately, with a musical performance slotted in every episode.
Episodes featuring One Direction
July 29, 2011 - Series 6, Episode 7
November 27, 2011 - Series 7, Episode 5
September 28, 2012 - Series 9, Episode 3
December 11, 2015 - Series 15, Episode 14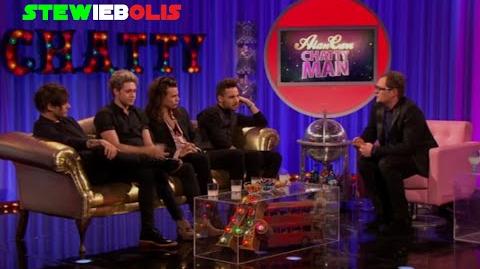 References
Ad blocker interference detected!
Wikia is a free-to-use site that makes money from advertising. We have a modified experience for viewers using ad blockers

Wikia is not accessible if you've made further modifications. Remove the custom ad blocker rule(s) and the page will load as expected.