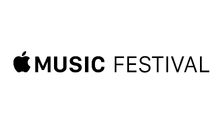 The Apple Music Festival, formerly known as the iTunes Festival, is a music festival held annually by Apple.
One Direction performed at the event in 2012 and 2015.
Performances
2012
On September 20, 2012, One Direction performed a 19 song setlist at the Roundhouse in London, England. The set is a favorite amongst fans for its numerous cover versions of famous songs and for further establishing the band's individuality and rock-based sound. The band's cover of Kings of Leon's "Use Somebody" is considered one of their best live performances and Louis's cover of Valerie is widely considered one of his best live performances.
Setlist:
2015
On September 22, 2015, One Direction performed a 15 song setlist at the Roundhouse in London, England. The gig coincided with the band announcing the title and release date of their fifth album "Made in the A.M." and the pre-order release of "Infinity". Little Mix were their support act.
Setlist
Ad blocker interference detected!
Wikia is a free-to-use site that makes money from advertising. We have a modified experience for viewers using ad blockers

Wikia is not accessible if you've made further modifications. Remove the custom ad blocker rule(s) and the page will load as expected.