BRIT Awards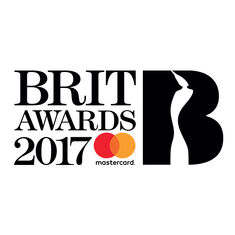 One Direction
Nominations
Best British Single, Global Success, Best British Video, Global Success, Best British Video, Best British Video, Best British Video
Attended
2012, 2013, 2014, 2016, 2017
Information
Awarded for
Excellence in music
Presented by
British Phonographic Industry
Country
United Kingdom
Founded
1977
Website
www.brits.co.uk
The
BRIT Awards
are an annual pop music awards ceremony, and the British equivalent of the Grammy Awards.
One Direction
have won seven BRIT Awards since 2012.
2012
"What Makes You Beautiful" won the award for Best British Single, a fan voted category.
2013
The band picked up the specially-created Global Success award.
They also performed their Comic Relief charity single of "One Way Or Another (Teenage Kicks)".
2014
The band walked away with two wins; British Video (for "Best Song Ever") and the BRITs Global Success Award.
2015
Even though they did not attend the ceremony, One Direction won Best British Video for "You & I". The award was won via a live social media vote.
2016
The band won Best British Video for "Drag Me Down". Only Liam and Louis were in attendance. Harry and Niall were both present in the United Kingdom but gave thanks over social media instead.
2017
One Direction's History video won the award for Best British Video. Louis Tomlinson took part in several promotional segments for the award show where he discussed what it was like to win a BRIT Award for the first time and what it was like to be currently working as a solo artist. Liam Payne accepted the award on behalf of the band.
Gallery
External Links
Ad blocker interference detected!
Wikia is a free-to-use site that makes money from advertising. We have a modified experience for viewers using ad blockers

Wikia is not accessible if you've made further modifications. Remove the custom ad blocker rule(s) and the page will load as expected.