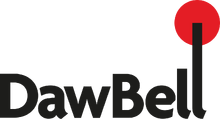 DawBell is a London based public relations company.
Harry Styles is currently a client, and Louis Tomlinson worked with the company to release his first solo single, Just Hold On.
Background
DawBell was founded in 2009 in London. The company aims to provide celebrity clients with the representation they seek. In 2011, DawBell was one of the Top 5 Best New Agencies at the PR Week Awards, and has been nominated every year since 2009, at the Music Week Awards, so far winning two awards. In 2016, DawBell was shortlisted in the Top 5 Small Agencies in the UK for the 2016 PR Week Awards.
Relationship With One Direction
In January 2016, The Media Eye reported Harry had signed with DawBell as a client, leading fans to speculate whether he had parted ways with One Direction's longtime management team, Modest Management. On February 1, Harry's 22nd birthday, it was officially confirmed Harry would part ways with Modest, who wished him well in a formal statement. Jeffrey Azoff became his new manager, while DawBell became his new public relations representation.[1]
In December 2016, DawBell announced they were working with Louis Tomlinson and Steve Aoki to advertise their single Just Hold On, Louis's first solo release.[2]
Celebrity Clients
Paul McCartney
Gary Barlow/Take That
Rihanna
Pharrell Williams
External Links
References
Ad blocker interference detected!
Wikia is a free-to-use site that makes money from advertising. We have a modified experience for viewers using ad blockers

Wikia is not accessible if you've made further modifications. Remove the custom ad blocker rule(s) and the page will load as expected.