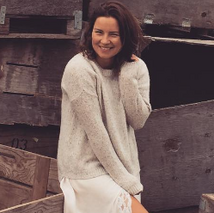 Ellie Stidolph
is a stylist currently working with
One Direction
.
Background
Born in London, Ellie Stidolph has worked for a number of publications including POP, Another and Plastique. She has worked for celebrities such as Natalie Imbruglia, Laura Mvula and George Ezra.
She began working with One Direction in 2015, likely because previous stylist Caroline Watson transitioned to working with Zayn Malik after he exited the band in March.
External Links
elliestidolph - Official Snapchat
Ad blocker interference detected!
Wikia is a free-to-use site that makes money from advertising. We have a modified experience for viewers using ad blockers

Wikia is not accessible if you've made further modifications. Remove the custom ad blocker rule(s) and the page will load as expected.