Glee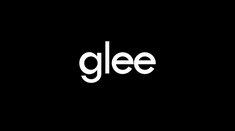 One Direction
Role
No appearance, song covered
Information
Format
Musical, Comedy-drama
Created by
Ryan Murphy, Brad Falchuk,

Ian Brennan

Country
United States
Seasons
6
Episodes
121
Production
Producers
Alexis Martin Woodall, Michael Novick, Kenneth Silverstein, Robert Del Valle, Roberto Aguirre-Sacasa,
Running time
approx. 40–48 minutes
Broadcast
Channel
FOX
Run
May 19, 2009 – March 20, 2015
Glee
is an American musical comedy-drama television series. Glee has currently covered three of
One Direction
's songs.
Background
The show focuses on the high school glee club New Directions competing on the show choir competition circuit, while its members deal with relationships, sexuality and social issues.
Prom-asaurus
"Prom-asaurus" is the 19th episode of the 3rd season of Glee, and the 63rd overall. It premiered on May 8, 2012.
Joe (Samuel Larsen), Rory (Damian McGinty), Artie (Kevin McHale), Mike (Harry Shum Jr.) and Sam (Chord Overstreet) sing "What Makes You Beautiful" during the McKinley High Prom.
Thanksgiving
"Thanksgiving" is the 8th episode of the 4th season of Glee, and the 74th overall. It premiered on November 29, 2012. The Warblers, primarily Sebastian Smythe (Grant Gustin) and Hunter Clarington (Nolan Gerard Funk), sing "Live While We're Young" as one of their songs for Sectionals, the other being Whistle by Flo Rida. The group ultimately wins.
The Back-Up Plan
"The Back-Up Plan" is the 18th episode of the 5th season of Glee, and the 107th overall. It premiered on April 29, 2014. Blaine Anderson(Darren Chris) and Kurt Hummel(Chris Colfer) sing "Story of My Life" as a duet together at NYADA.
Ad blocker interference detected!
Wikia is a free-to-use site that makes money from advertising. We have a modified experience for viewers using ad blockers

Wikia is not accessible if you've made further modifications. Remove the custom ad blocker rule(s) and the page will load as expected.