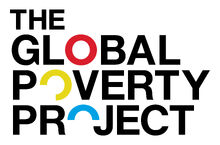 Global Poverty Project is a social activism project One Direction associated themselves with in 2013.
Collaboration
The activist program encourages fans of popular artists to sign up to a website and engage with the charity events available. In turn, they earn points towards concert tickets.
One Direction released a statement about their collaboration, saying "We are thrilled to be part of the Global Citizen campaign -- a brilliant way to reward fantastic volunteers fighting against global poverty. We can't wait to see some 'global citizens' at our shows!"
Ad blocker interference detected!
Wikia is a free-to-use site that makes money from advertising. We have a modified experience for viewers using ad blockers

Wikia is not accessible if you've made further modifications. Remove the custom ad blocker rule(s) and the page will load as expected.